Lotus Evora 
The Lotus Evora is a sports car produced by British car manufacturer Lotus. The car, which was developed under the project name Project Eagle, was launched as the Evora on 22 July 2008 at the British International Motor Show. The Evora S was launched in 2010 with a supercharged equipped 3.5-litre V6. A facelifted and more powerful Evora 400 model was unveiled at the 2015 Geneva Motor Show.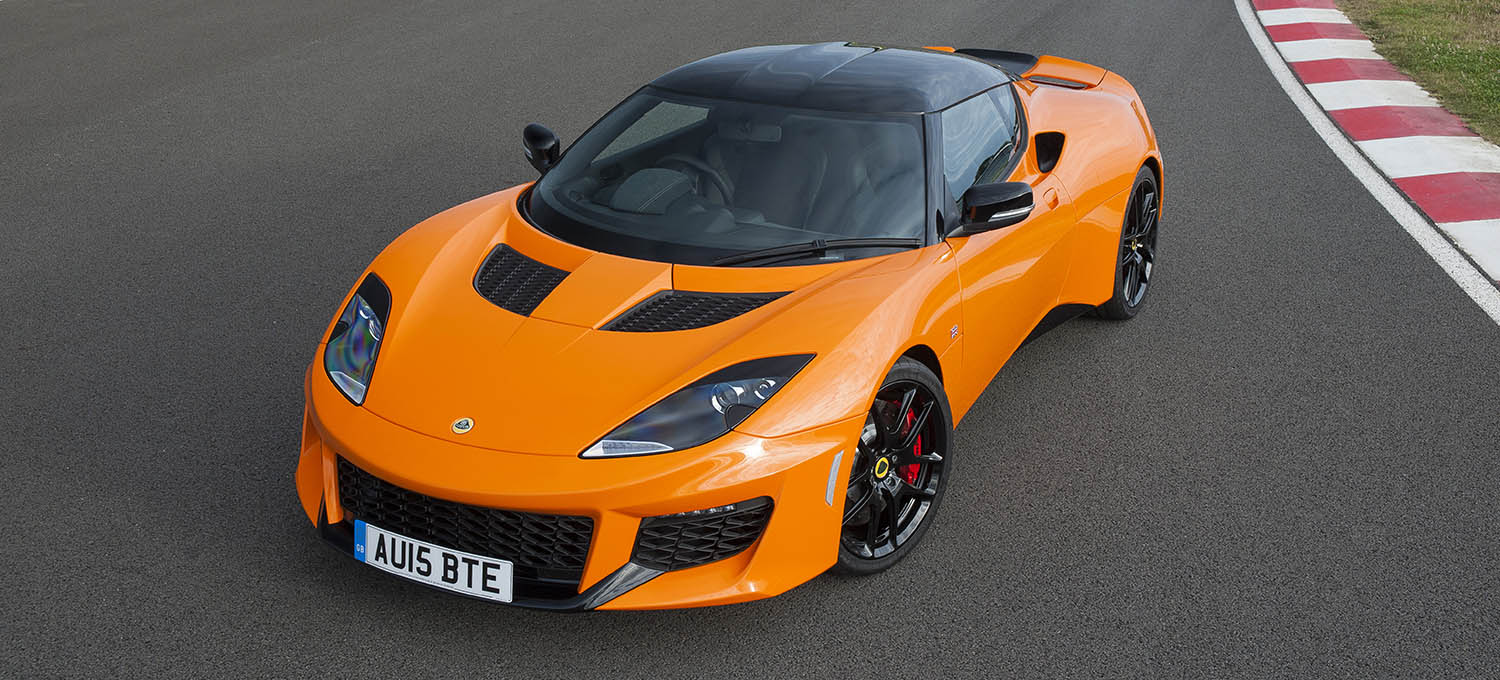 Evora 400
The Lotus Evora 400 is the fastest Lotus road car of the New Millennium. Its lightweight chassis has been lowered and widened to make cockpit entry and exit to the 2+2 composite body easy. The Evora 400 exudes the Lotus spirit of lightness and driving purity so succinctly. Despite producing 400 hp (406 ps) from its 3.5-litre supercharged V6 engine, with its comfortable cabin displaying many new features, the overall kerbweight of the Evora 400 has been reduced by 42 kg over its forebear. As a result, its exquisite power to weight ratio, combined with an aerodynamic package that maintains zero lift but increases downforce at high speeds, simply enhances its supercar appeal.
.
Evora Sport 410
Lotus' famous Lightweight Laboratory has been hard at work cutting the weight of the Evora 400 by a massive 70kg. With a host of high-performance carbon fibre components as standard, and sharing the 410 hp supercharged engine with the track-bred 3-Eleven, the new Lotus Evora Sport 410 clocks 0-60mph in 3.9 seconds on its way to a top speed of 186mph.