Lotus Exige 
The Exige  blends the extreme and the sublime, it's a balance between beauty and the beast, and with its 345 hp (350 PS) supercharged V6 engine it's not for the faint hearted.
As the ultimate incarnation of the world famous Exige, Lotus has revealed the Sport 350, the latest version of the class-leading and award winning sports car, that's lighter and faster than ever before.
The new Exige Sport 350 is the next model in the range to mark the reintroduction of the renowned 'Sport' naming designation. It joins the recently announced Lotus Elise Sport and Elise Sport 220 – delivering a lighter and even more performance-focused driving experience.
Exige Sport 350 Roadster
Lotus goes to many pernickety lengths to make its cars as lightweight as possible. Wafer-thin seats. Specially formed glassfibre bodywork. Even making bespoke pipes for its heater systems.
Fantastically nerdy stuff. But the latest Exige to grace the Geneva motor show has taken a rather more simple, route-one approach. Can you guess? Yup, it's the Exige Sport 350 Roadster, and it's got no roof.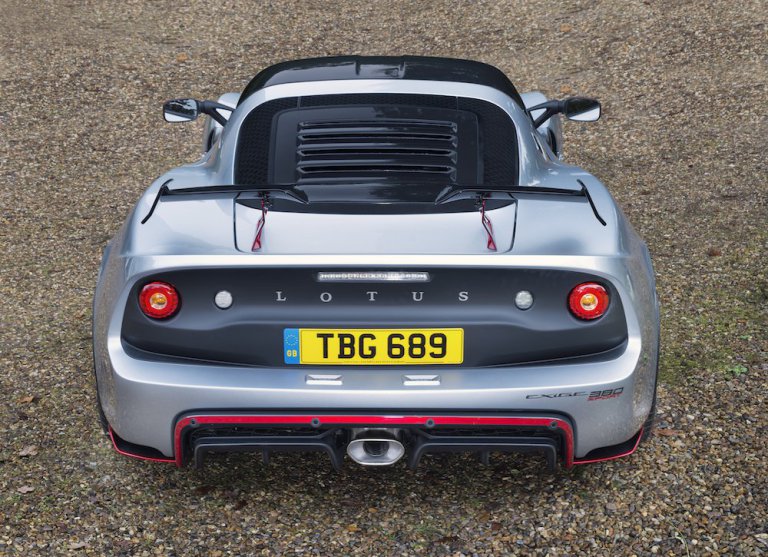 Exige Sport 380 
High powered, highly evolved, and ferociously fast, the Lotus Exige Sport 380 is the most aggressive iteration yet for the Exige model line up. Taking the fight straight to six-figure supercars, this new, top-of-the-range model carries over the lessons learnt in the development of the acclaimed Exige Sport 350, launched last year, but withsignificant revisions lowering weight, boosting power and enhancing aerodynamics. Rather than relying excessively on electronics, or allow sterile interfaces to dull the experience, the extreme Exige Sport 380 offers a pure, undiluted drive that has to be experienced to be fully appreciated.