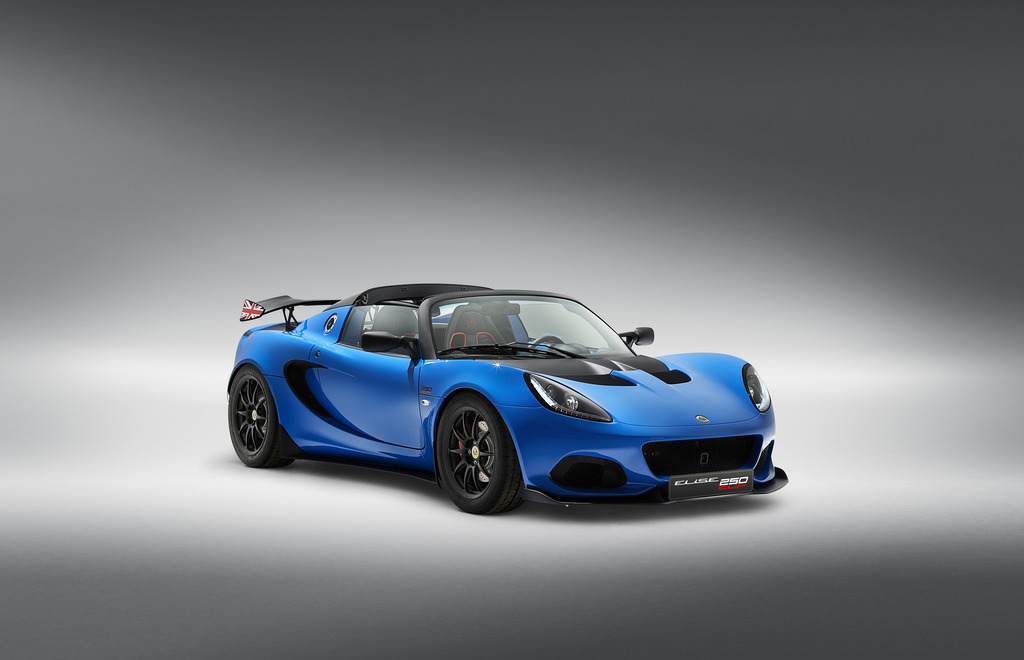 Purity of purpose

The Cup badge is not for show. It's the mark of a car that was built to lap hard all day without complaint and could be raced competitively by adding little more than a roll cage. Bred for the track but brilliant on the road, the Elise Cup 250 uses highly advanced aerodynamics to generate 148kg of downforce at its maximum speed of 154mph. That amounts to a 14% increase in the car's weight at high speed, literally out of thin air.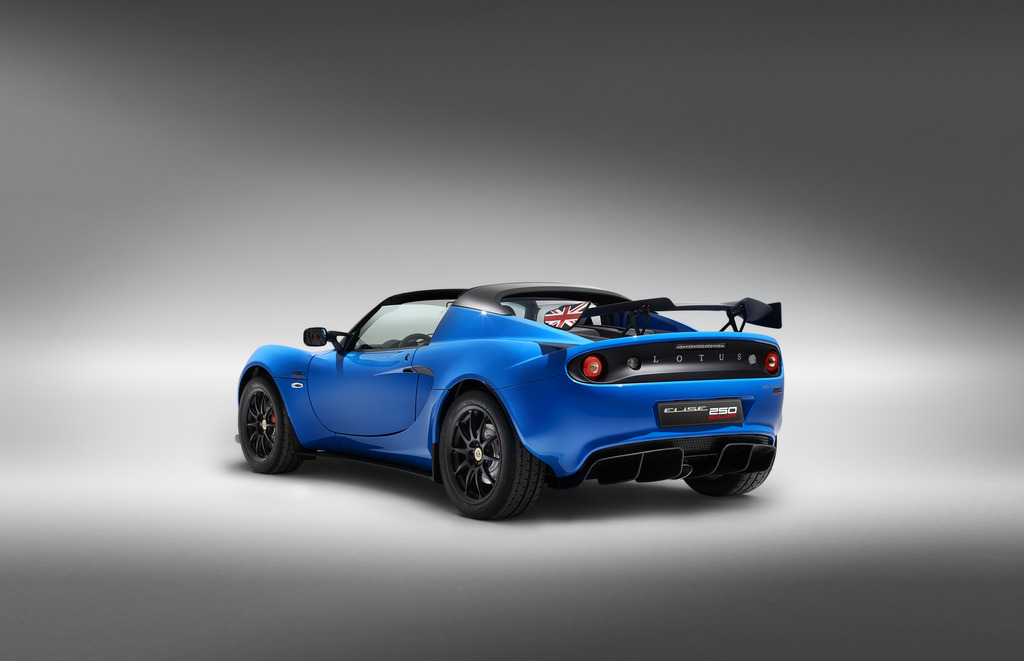 Peak performance

Chargecooled for a consistent 245bhp, the all-alloy, 1.8-litre supercharged four-cylinder rockets the Elise Cup 250 from 0-60mph in 3.9 secs and to a top speed of 154mph. Hethel's acoustic engineers have improved the exhaust note, adding a thrilling soundtrack for even greater driver engagement. The slick six-speed manual gearbox now uses the beautifully detailed open-gate design. Optimised for the Elise, it provides faster, more positive, more tactile gear changes. The Cup 250 features fully independent double wishbone suspension and an adjustable front anti-roll bar coupled with Bilstein high-performance dampers and Eibach coaxial coil springs front and rear. AP Racing twin-piston ventilated brake discs provide exceptional, fade-free stopping power. Making the most of the downforce and firmer damping, Yokohama Advan A052 tyres provide phenomenal grip under a broad range of temperatures on road and track.
Engineered light

The current Elise Cup 250 weighs-in 14kg lighter than its predecessor. The adoption of carbon fibre, titanium and aluminium has helped reduce mass from crucial areas benefitting acceleration, braking, cornering and weight distribution. The Cup 250 features a Lithium-Ion battery, carbon race seats, ultra-lightweight motorsport forged alloy wheels and a polycarbonate rear screen. Further weight savings can be made by ordering the beautifully finished, optional Carbon Fibre Aero Pack. Either way, Cup 250's radical aerodynamics modify airflow over, under and around the car to generate 148kg of downforce at 149mph. What you'll notice is exceptional high-speed stability and even keener turn-in.
Driver focused

The Elise Cup 250's cabin invites drivers to settle into the carbon race seats and feel the embrace of black Alcantara® with contrast red or yellow stitching. The trim design is carried through to the door panels and face-level vents, complementing the exposed aluminium elements. Interior options include an Alcantara® trimmed steering wheel, leather or tartan trim packs. Additional weight saving carbon fibre options include face-level vents, HVAC surrounds, and sill covers. Beautifully finished with gloss lacquer over the carbon fibre weave, the sill covers aid ingress and egress thanks to a 10mm lower profile. The new instrument panel graphics are easier to read at high speed on track and a new in-car entertainment system with iPod® connectivity, Bluetooth® functionality and uprated speakers is available for the drive home.