"The era of the Emira is about to begin"
The Lotus story continues with a new icon: Emira. A car that doesn't just turn heads but turns conventional thinking on its head, with its exotic supercar looks, everyday usability and enhanced comfort combined with class leading Lotus driving dynamics.
It's everything you'd expect from a Lotus, but like nothing you'd expect. The journey towards a thrilling new future begins here. A future For The Drivers.
The other sports car
Building on the legacy of the Elise, Exige and Evora, the Emira represents a quantum leap forward for Lotus. Those instantly recognisable brand signatures and core values have been combined with a paradigm shift in levels of practicality, comfort and functionality. Smart design and technology delivers enhanced stability, exceptional road handling and the sensation of a very low centre of gravity, while the powerful engine unit astounds and excites. It's not just another sports car. It's the other sports car.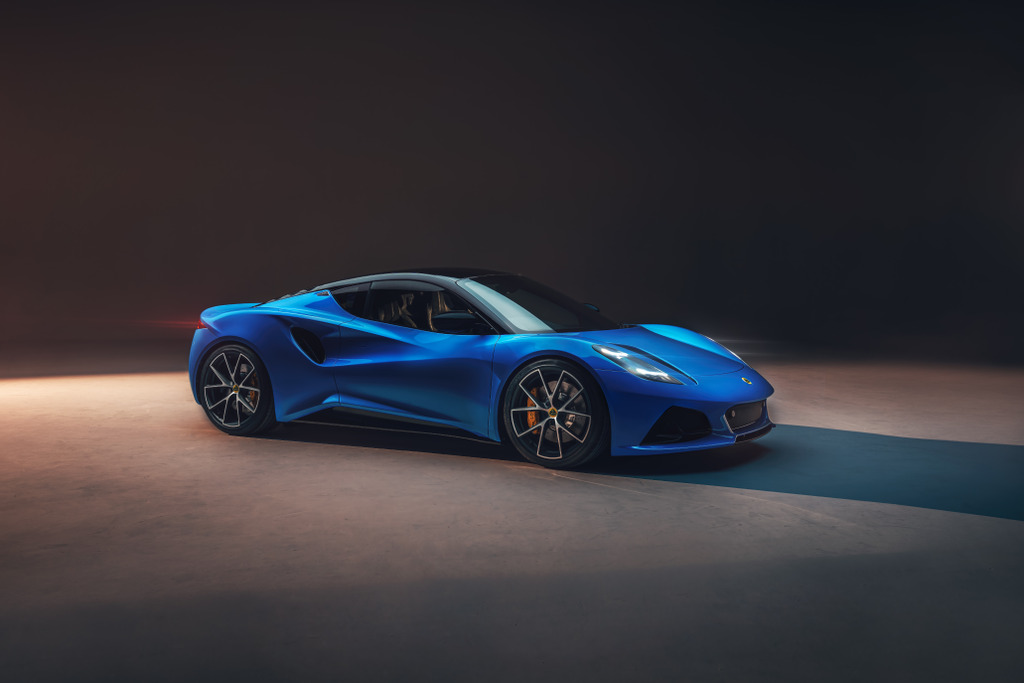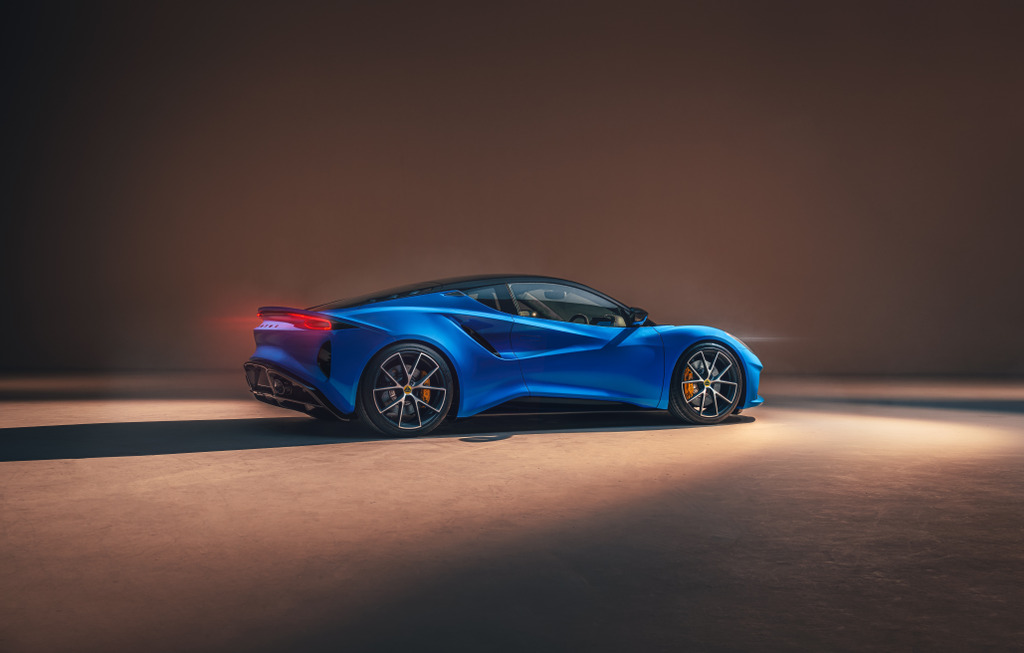 For The Drivers
The Emira is an all-new mid-engined premium sports car that perfectly embodies the ongoing transformation of the Lotus business and brand. This is a car that demands to be driven. It features all the hallmarks that the automotive world has come to expect from a Lotus – striking design, thrilling dynamic performance delivering best-in-class ride and handling, outstanding aerodynamics and an unrivaled experience 'For The Drivers'.
Exterior Design
The Emira is the first Lotus sports car to carry the new design language first showcased on the award-winning Evija hypercar. It's a contemporary look with sculpted surfaces and technical detailing, delivering exotic supercar appeal in the sports car segment. A new and more premium approach for Lotus in terms of forms and materials, it is also a leap forward in fit and finish.
Lotus' creative team has succeeded in designing something beautiful, timeless, memorable, modern and that looks like a Lotus. Its optimised proportions and athletic shrink-wrapped body visually describe Lotus' legendary agile driving characteristics.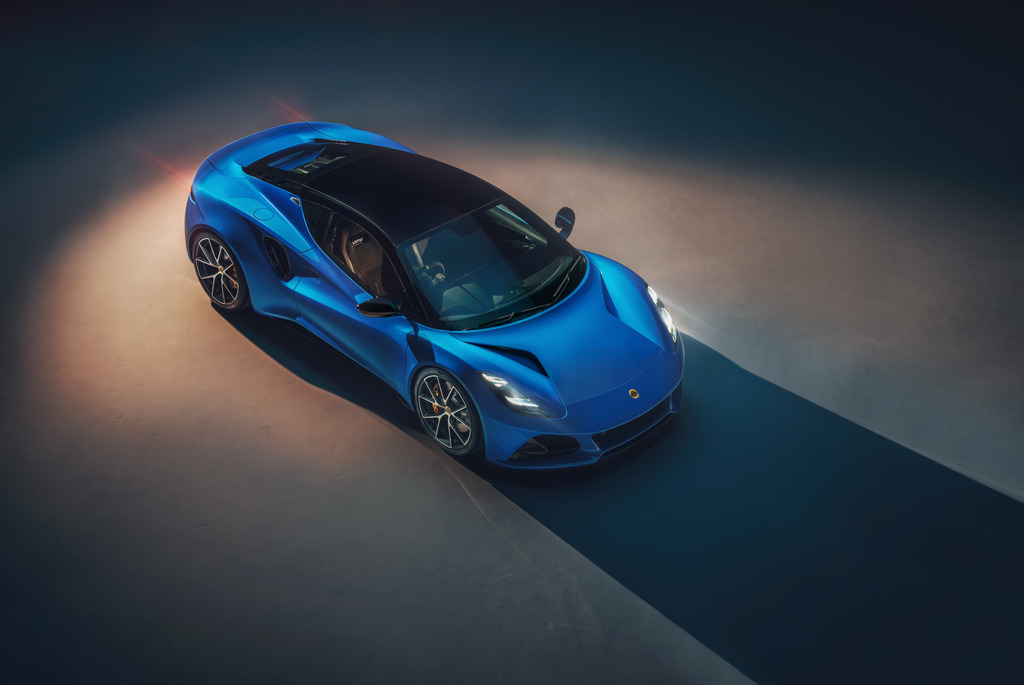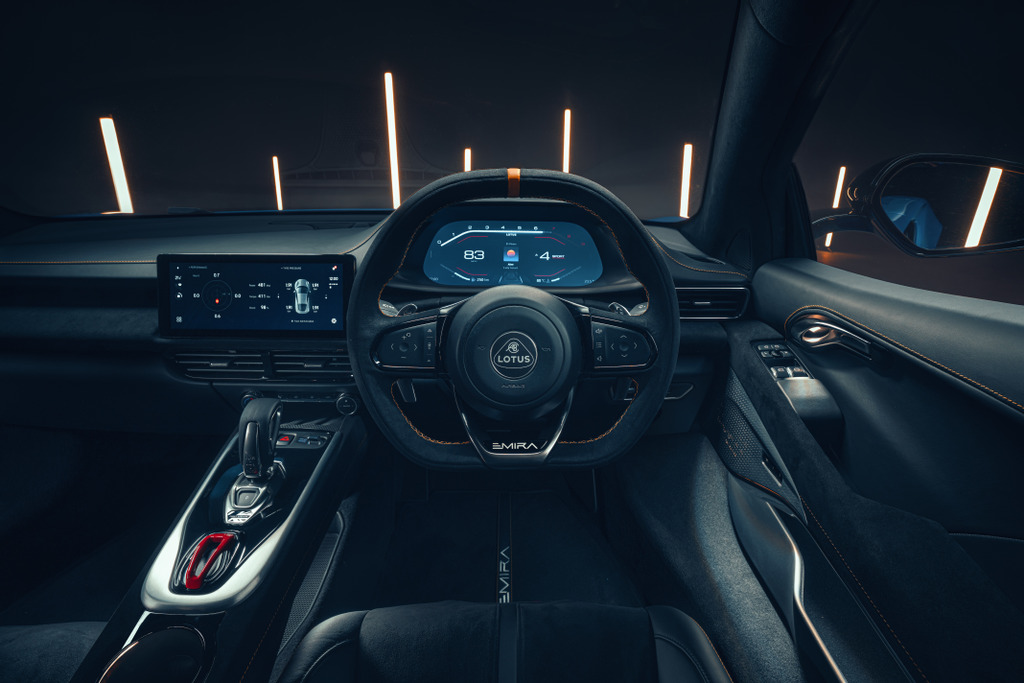 Interior Design
Lotus car interiors have always been famed for putting the driver at the very centre of the experience, with pure ergonomic design and instruments carefully placed for the most intuitive use. The Emira follows these principles to the letter to create a modern cockpit environment with the essential controls to hand and minimum distraction.
What's new about this next-generation Lotus sports car is immediately obvious – the huge step-change across all aspects of the cabin, from the contemporary design and quality of materials to the increase in storage space, exceptional fit and finish, attention to detail and abundant advanced technology now integrated.