Lotus Exige 
The Exige  blends the extreme and the sublime, it's a balance between beauty and the beast, and with its 345 hp (350 PS) supercharged V6 engine it's not for the faint hearted.
As the ultimate incarnation of the world famous Exige, Lotus has revealed the Sport 350, the latest version of the class-leading and award winning sports car, that's lighter and faster than ever before.
The new Exige Sport 350 is the next model in the range to mark the reintroduction of the renowned 'Sport' naming designation. It joins the recently announced Lotus Elise Sport and Elise Sport 220 – delivering a lighter and even more performance-focused driving experience.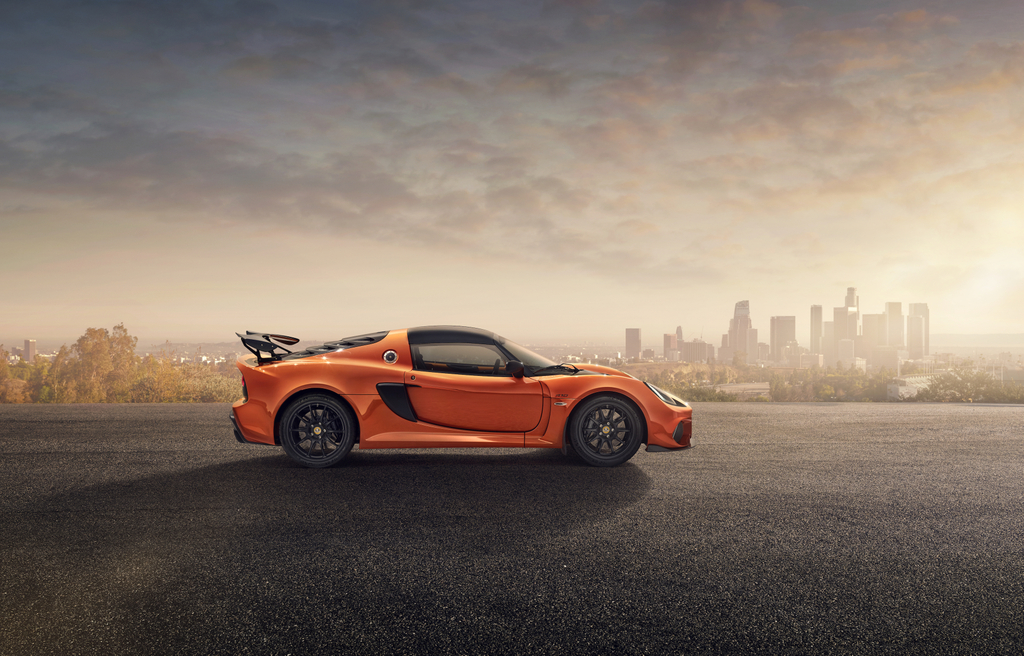 Exige Sport 410 
Developed directly from the track focused Exige Cup 430, the Exige Sport 410 is designed to be the ultimate road drive, unrivalled in its class. This latest addition to the Exige range packs the advanced chassis, suspension and powertrain set-up from its more powerful stablemate, the track focused Exige Cup 430, with a recalibrated engine producing 410 hp (416 PS) at 7,000 rpm and 420 Nm (310 lbft) on tap from 3,000 rpm to 7000 rpm. The high-performance 3.5-litre, supercharged and charge cooled V6 engine combined with a dry weight of just 1,054 kg (lightest possible dry) delivers a class-leading power to weight ratio of 389 hp / tonne, and makes the Exige Sport 410 the lightest V6 Exige ever. .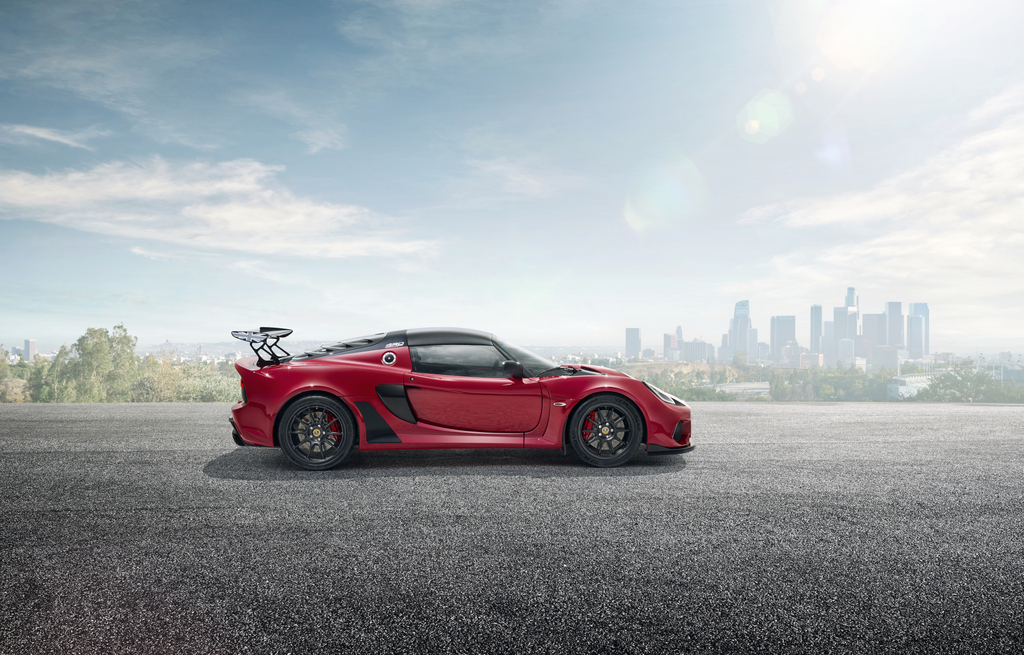 Exige Cup 430 
With 55 hp, or 15%, more power than the limited production Exige Cup 380 model it succeeds, and 220 kg of downforce, it's a monster of a car. Compared to the Exige Sport 350, it has 24% more power and generates the same downforce at 100 mph as the Exige Sport 350 does at its maximum speed of 170 mph. Lotus' expertise in lightweight design has played its part in reducing the overall dry weight by 12 kg to 1,059 kg, with the vehicle down to 1,056 kg in its lightest configuration. This, combined with the dramatic jump in raw power, raises the Cup's power to weight from 355 hp / tonne (Cup 380) to 407 hp / tonne. With 430 hp at 7,000 rpm and 440 Nm (325 lbft) of torque from 4,000 rpm, 0-60mph is dispatched in 3.2 seconds (0-100 km/h in 3.3 seconds) with a top speed of 180 mph (290 km/h). Helping to harness all that power, the Cup 430 benefits from a comprehensive range of new aero elements. A new ultra-lightweight front clam with unique carbon fibre ducts has wider radiator apertures and a new mesh pattern grille to provide a more combative aspect and to allow for a new front splitter and air curtain mechanism to reduce drag. The lightweight rear clam panel supports the larger, straight motorsport wing to increase downforce without impacting upon the car's overall drag coefficient. The new design front and rear clam panels are 6.8 kg lighter than those on any other Exige.