Purity and precision
The purest useable sports car on sale remains one of the greatest driving experiences available at any price. The Elise Sport 220 builds on the many celebrated Elise virtues, blending agility, power, balance and communication into one compact expression of pure driving joy. Starting with a pioneering, bonded aluminium chassis, weighing just 68kg, the Elise Sport 220 benefits from a range of improvements resulting in further mass reduction. A re-designed, lighter, front clam panel with wider apertures for improved cooling, saves 8.7kg. The rear of the car now has two light clusters, rather than four, combining reversing and fog lights and adding visual width, to save 0.3kg. The highly desirable exposed, aluminium gearshift mechanism saves 1kg and brings quicker, more precise, more tactile gear changes.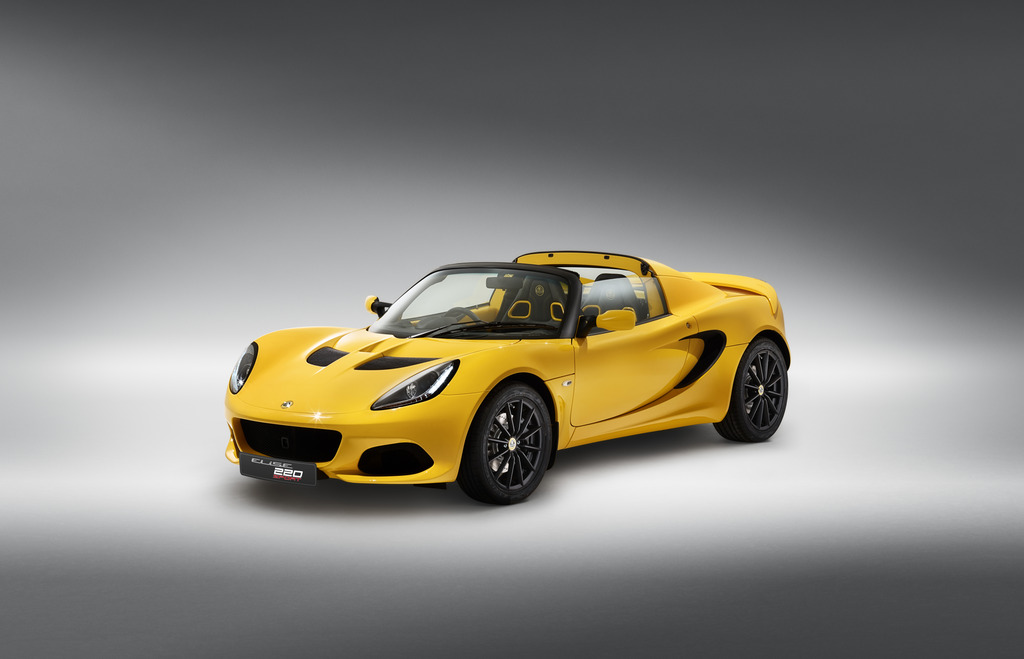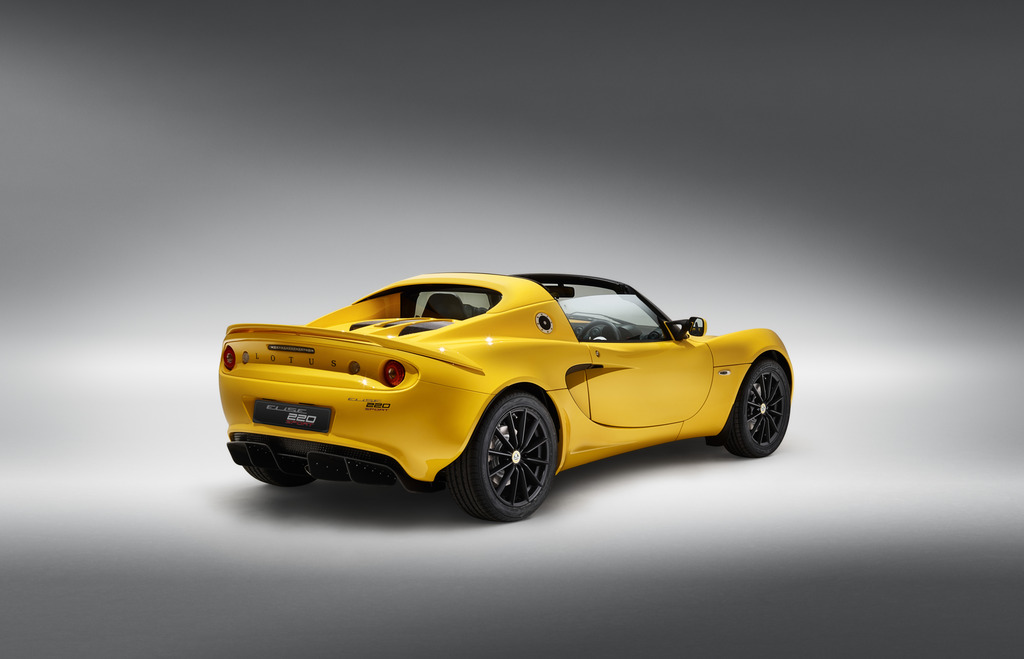 Dynamic Performance

Offering 217hp and 250Nm of torque, the 1.8-litre supercharged, chargecooled four-cylinder has been tuned to deliver stunning real-world performance and class-leading efficiency. 0-60mph is now despatched in 4.2 seconds, thanks to a power-to-weight ratio of 235hp per ton. Stopping power is provided by AP Racing twin-piston calipers up front and Brembo single-piston calipers at the rear. Every Elise benefits from double wishbone suspension at all four corners and a sophisticated Lotus Dynamic Performance Management system with user selectable driving modes. Hethel's acoustic engineers have transformed the aural appeal of the Elise too with a new exhaust system fitted as standard. Delivering an exciting soundtrack at all speeds, it makes the Sport 220 the best-sounding Elise yet.
Aerodynamics

Modifications front and back have allowed for the careful balancing of aerodynamic downforce across the whole car. Extended rubber elements mounted on the flat underside and ahead of the front wheel, together with an additional diffuser vane at the rear, help modify airflow under the car reducing drag and increasing stability.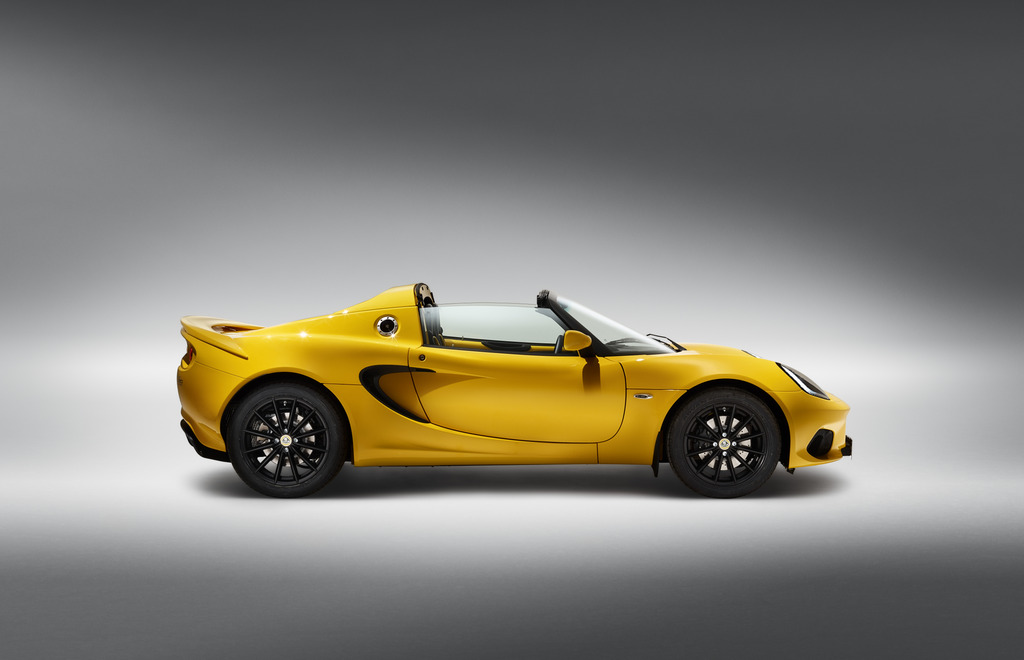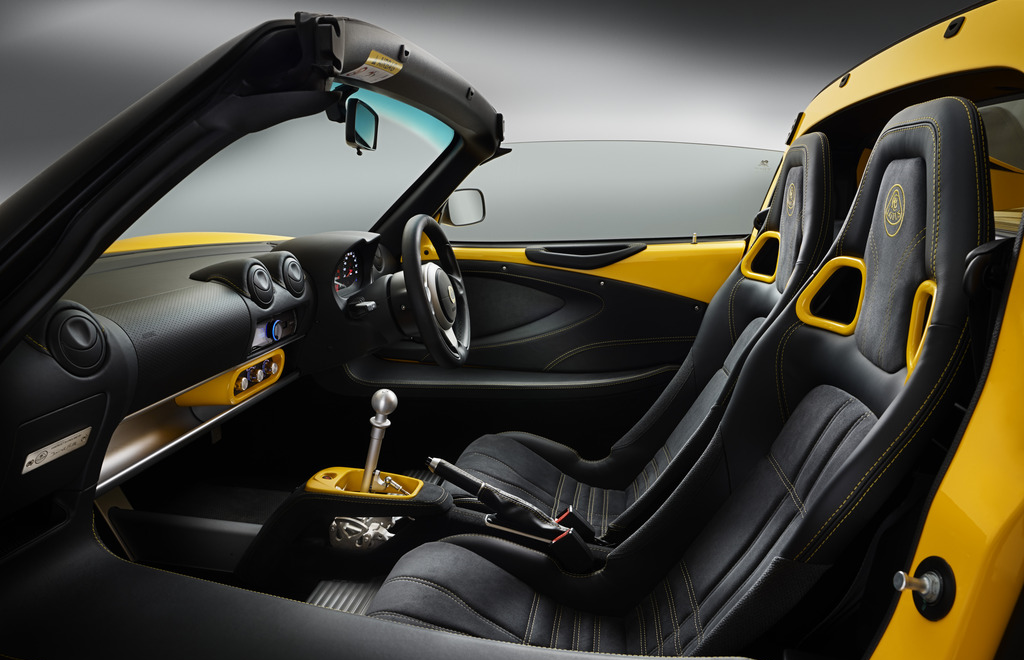 Iconic Design

The driving icon has evolved into a taut, athletic form with fine proportions and road presence far greater than its size. The cabin remains a totally driver-focused, minimalist delight, lifted by the addition of the exposed aluminium gear shifter. A new in-car entertainment system can also be ordered, including iPod® connectivity and Bluetooth® functionality.